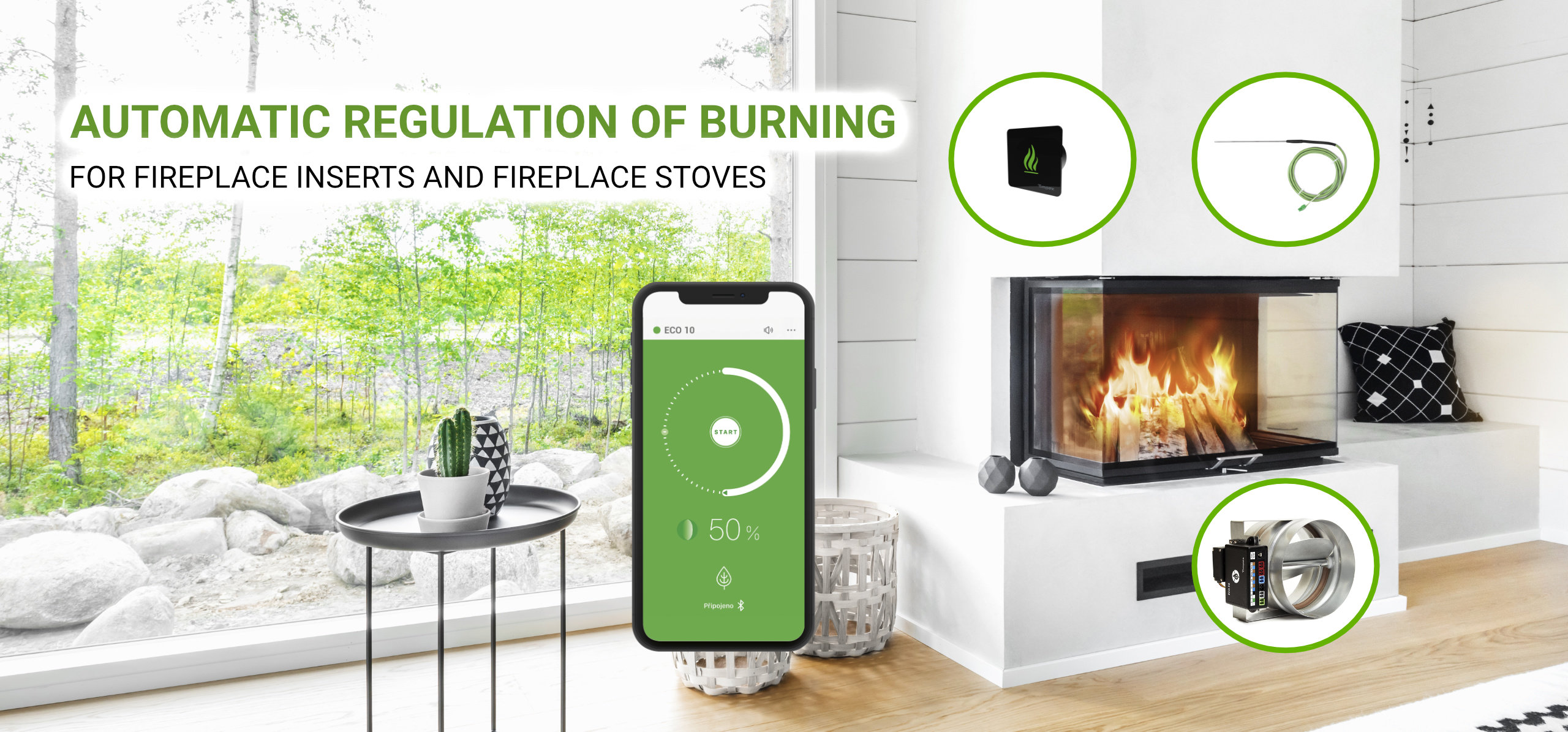 Automatic regulation of burning for fireplaces and stoves
Automatic regulation of burning ensures optimal process of burning in the fireplace or stove. The device regulates air intake to the fireplace according to the current flue gas temperature. This achieves maximum use of energy from the wood and at the same time does not leak excess energy into the chimney.
Without automatic regulation of burning
Manufacturers of fireplaces and stoves recommend manually controlling the amount of air into the fireplace with the control damper during combustion – fully open the damper during heating, gradually close the damper during combustion and close the damper when the heating process is reached. The problem of this manual operation is obvious – the user is not always at the fireplace at the time when it is necessary to move the damper.
With automatic regulation of burning
Automatic regulation of burning fully takes over control according to the manufacturers of fireplaces. The software evaluates the course of combustion and the amount of air to the furnace is regulated exactly at the optimal time. This process ensures not only ecological but also economical operation. The fire burns longer, higher combustion and heating efficiency is achieved, and in addition, excess heat energy doesn't go to the exterior.

Why automatic regulation of burning?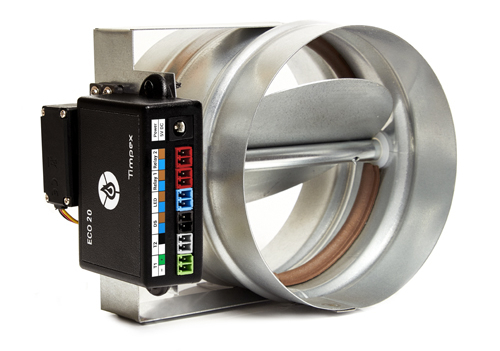 Prolongs the combustion process and stoking interval
Reduces wood consumption up to 30%
Prevents overheating of the heating system
Increases the combustion and heating system effectivity
Improves thermal comfort
Improves heating safety
Prolongs working life of the heating system
Controls other external components (depends on the control type)
Indicates the need of further stoking
Informs about the heating system activity
Product lines of automatic regulations of burning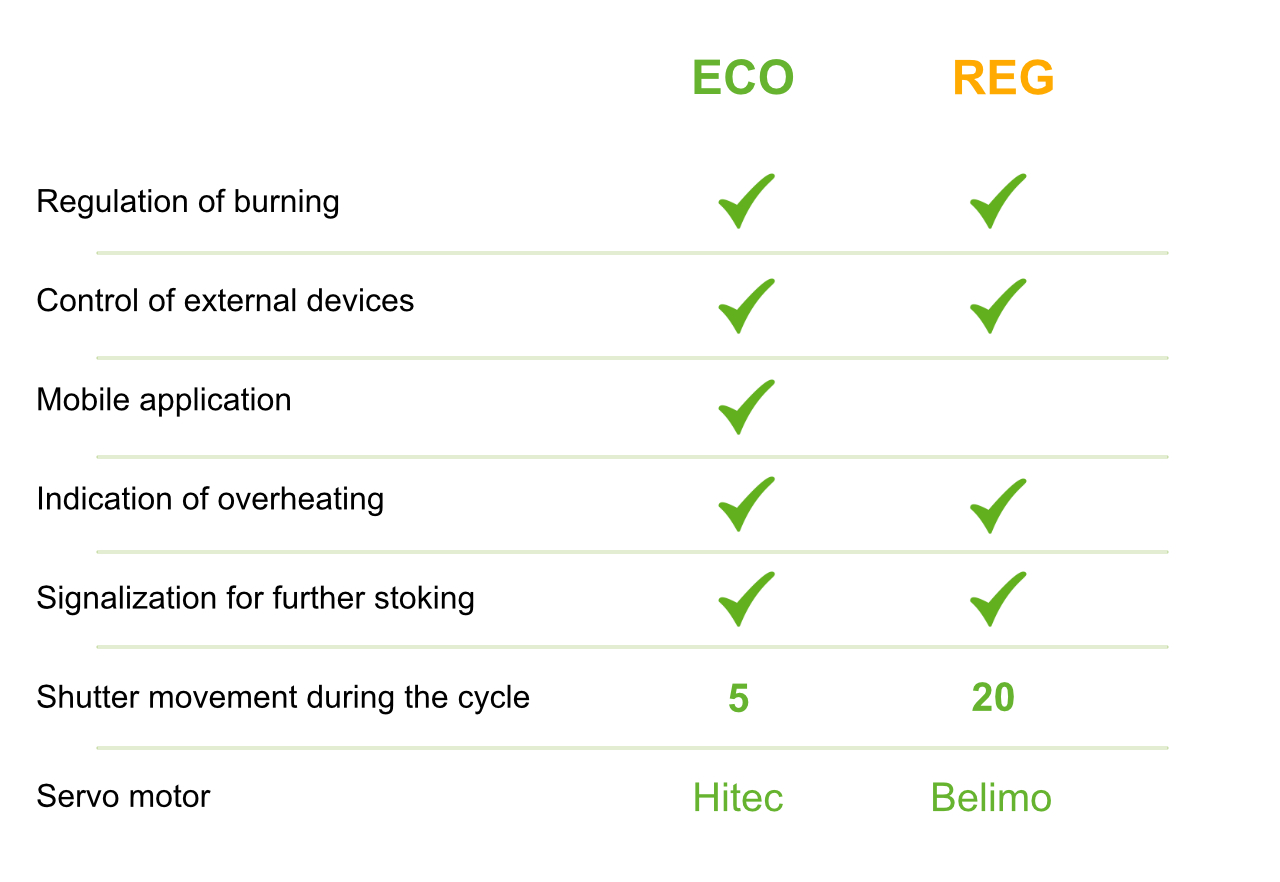 Timpex has been specializing in the development and production of Automatic regulation of burning products for years.
At present, the company produces a wide range of products – from simple regulations of burning designed for separate fireplace stoves to complex devices designed for hot water heating of family houses.